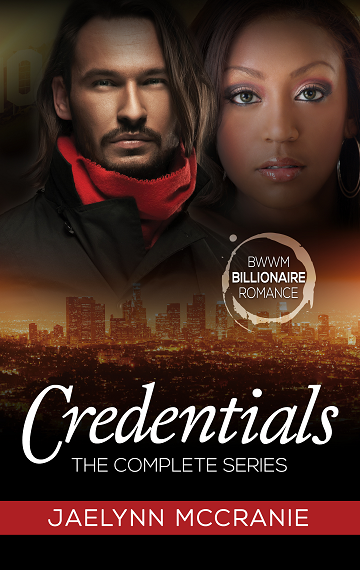 The Complete Series
2.99
Publisher:

Xplicit Press

Edition:

3

Available in:

Kindle, ePub, Paperback
Can changing your destiny be as simple as changing your address?
Desperate to make a fresh start and flee the drama in her life, Leah Russey trades the urban jungle of New York City for the sunshine and palm trees in Los Angeles. With dreams of becoming a successful personal shopper and stylist to the stars, she has no doubt that Hollywood is exactly where she needs to be. As Leah begins to see her hopes and dreams come to fruition, will it all come tumbling down when her personal and professional lives collide?
The Credentials Series follows the captivating story of Leah's journey to success in three sultry volumes:
The Interview: When Leah leaves her old life in New York behind to chase her dreams in sunny California, will she find success or will her new life create more drama than her old one?
The Right Size: Leah finds herself caught up in a torrid affair with a married man she can't resist. Will her undercover love with the forbidden Karl Von Helsing be worth the risk of losing all she's worked so hard for?
Deposits and Withdrawals: As Leah's secret relationship becomes even more risky and intense, Karl abruptly calls things off but not without one last goodbye tryst. As she leaves her dream job to return to NYC and start her life over again, a shocking revelation proves she may have returned home with a little something more than she expected…